It's one of those titanic struggles whereby, because of the plethora of options, making a film decision is more difficult. Why is the theme of your wedding important and how does it affect the mood? To put it plainly, it's an opportunity to show your guests your character without ever having to say a word. A theme that's coherent with your personality will tie together elements of the entire wedding that just fit like a glove. There's a lot of guidance your friends and family can give you, but ultimately, the decision will be your's, and that means looking within yourself. You will run into several walls that will block creativity because some parts of your theme won't fit with another component. However here's a brief guide to give you some tips and ideas.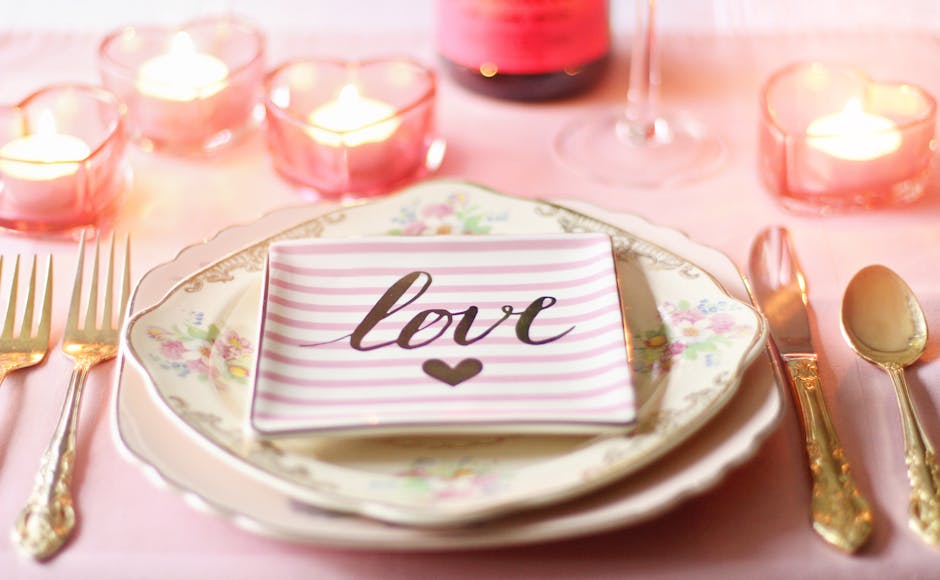 Image credit – Pixabay
Classic French pink and gold
Those who aren't cultured may say it's old-fashioned by traditional French glamor is anything but. An array of lavish textures come together for a positively Georgian Era ambiance. Embellish the dining table with gold and pink, and have fun while you're at it. For example, the candle could be pink, and the cutlery golden, patterns of a Chateau of old can circle the edge of the plates, and a well-wishing message written in gold can be etched in the center. Perhaps, you'd like the ballroom with decor that's from a fine furniture rental company, so guests can truly travel back in time and admire the intricate carvings in gold and wool-stuffed cushions in pink.
Scattering the love
When your guests come to dine, to carry the mood from the ceremony, to the table, you could make use of Wedding Table Decorations. Anything from personalized place mats, table confetti in the form of shimmering metal hearts, crystals the ping pong the light in the room, and bespoke napkins are all avenues in which you can express the intertwining of the married couple's feelings. Be careful to not go overboard, as often wedding tables get quite crowded and you don't want guests to get frustrated with nowhere to put their wine glass without it tipping over. Remember that if you want candles on the tables, to keep flammable decorations away from any hazards.
Photo by – Malcolm Manners
Floral arrangements
A lot can be said about a woman's character by the choice of her favorite flower. At a wedding, it's your turn to be the center of attention and the way you can boost this is by having a floral centerpiece at every table bespoke to you. Fall and spring flowers are great go-to ideas, such as white roses and lilacs. Mix it up a bit and contrast colors with the cutlery. If you have a blue pattern or design for your plates, your centerpiece could be dominated by October birth flowers like marigold and cosmos moods. You could also go for a three-hue cluster such as blue, green and yellow colorations. Trios are actually easy on your budget because florists usually grow flowers from mixed seed packs for weddings. With a floral arrangement you want to draw attention to what else is on the table, it should be used like a lighthouse, i.e., a big opening display and wow factor, but with the intention of drawing the eye to different levels of your creativity elsewhere around the table.