You might think that picking out the engagement ring was the hardest decision you had to make! Wrong. That ring pales into insignificance once you're both wearing your wedding bands. But choosing the rings that suit you both as a matching set can be really tricky.
So do you choose separate styles but keep the same metal? What about the width of the band – should that match? Here, with some beneficial clarity, is the essential guide to choosing the rings that will be on your finger for the rest of your life:
Metal?
Traditionally, a yellow gold was preferred by brides and grooms. These days, you don't have to choose gold at all. You don't even need to pick metal! The wedding rings are so full of deep meaning, that complete personalisation is essential.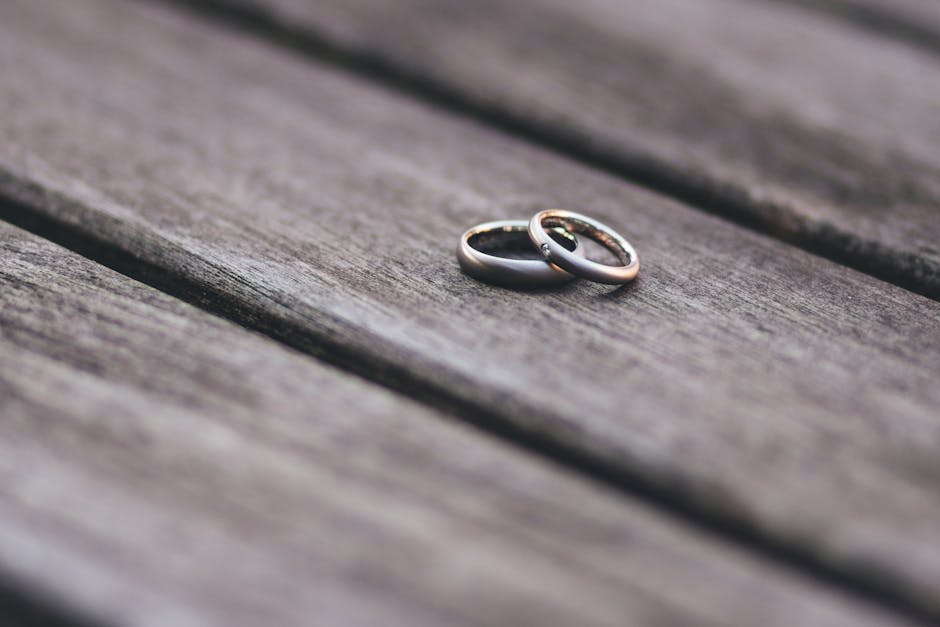 Choose a colour that you can both agree on. It's a good idea to choose something that matches in terms of colour. Perhaps the rest of your choices can be customised better to your individual tastes.
Profile?
The profile is the term given to the shape of the band. Womens and mens wedding bands can be any profile that suits your personal taste. The D band has been particularly popular in recent years, but it seems that the current trend is for the squarer shaped flat band.
Some women might still opt for a more feminine curve such as that found with the traditional court profile. There is no right or wrong answer, but you might prefer to try each profile on before you make your final decision.
Matching?
Aside from colour-matching your bands, you might choose to match them by profile, gem, or engraving. Rings are usually presented on a pillow at the altar or in front of your celebrant. The Best Man is usually tasked with handing them over, but they might be brought up the aisle by a child bridesmaid or flower girl.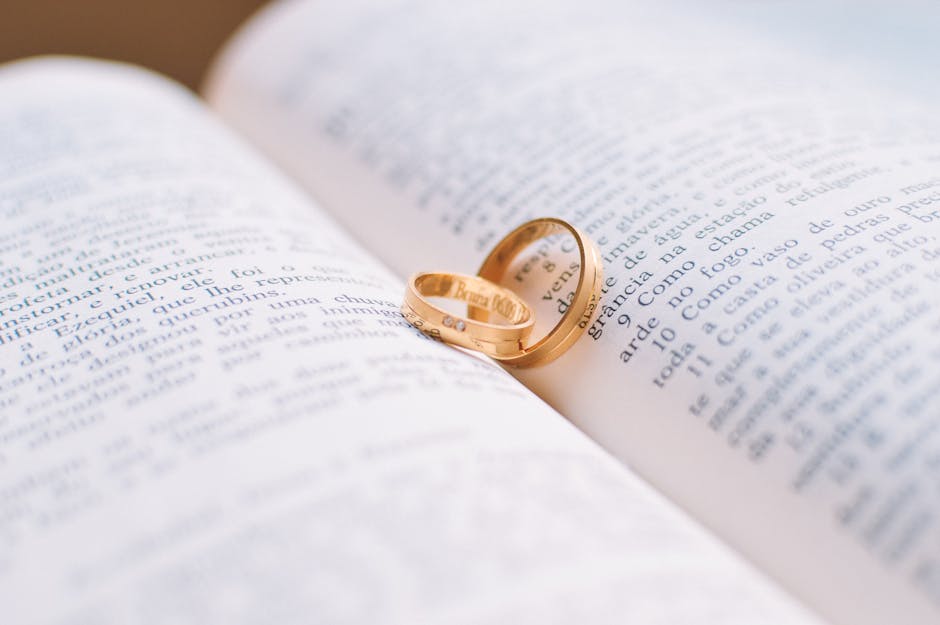 As they will be on show together, and you probably want a great shot of them on your fingers, matching them makes sense. Some go as far as to match them to their wedding outfits, but please remember you're only wearing those for one day!
Engraving?
If you are going to have your bands engraved, remember this can take several weeks. It's not a last minute order! Choose your words carefully, and triple check all spellings as your engraver will only produce what is on your order. Words of love and phrases of deep personal meaning between the two of you are ideal for this.
You might choose a sentence from your vows and split them between the two rings. Just the name of your partner might be enough. Of course, you can engrave them at any time after the wedding if you prefer.
Choosing and buying your wedding rings is a big part of the wedding day preparations. The budget might play a part here, but it shouldn't. These rings will be with you forever, so it's impossible to put a price tag on that. Enjoy your big day.