If you are already busy planning your wedding, you're probably thinking carefully about where you should have it. Well, have you considered going abroad for your nuptials? Jetting off to get wed is certainly going to be something you will never forget, and you can even start your honeymoon straight after your wedding day!
Even though the most popular wedding destinations are often exotic and expensive – think the Bahamas and Hawaii – but there is a much more affordable location that is closer to home. France! Often considered one of the most romantic countries with beautiful landscapes to boot, there is no wonder that French weddings are now very popular with couples planning their wedding.
Not too sure which are the best wedding locations in France? Here are some excellent places you can say "I do"!
Paris
Is there a city that is more romantic than Paris? I don't think so! Even if you don't fancy getting married right in the centre of the busy city, there are lots of beautiful wedding venues, such as Château Bouffémont, that are right on Paris's doorstep. You can stay in a deluxe inner-city hotel and then hire a vintage car to take you out to the château on the day. Most of the wedding venues outside the city have on-site restaurants and accommodation so you can even stay on site if you prefer!
The French Riviera
Have you always dreamt of getting married by the sea? If so, then you should plan a wedding on the French Riviera. This might be one of the most expensive French locations for a wedding, but it sure will be worth it! You could get married in the very reputable city of Cannes. Time your wedding right, and you could be there during the famous film festival! Alternatively, book your wedding in the town of Saint-Tropez, which is a popular holiday destination with some of Hollywood's A-listers!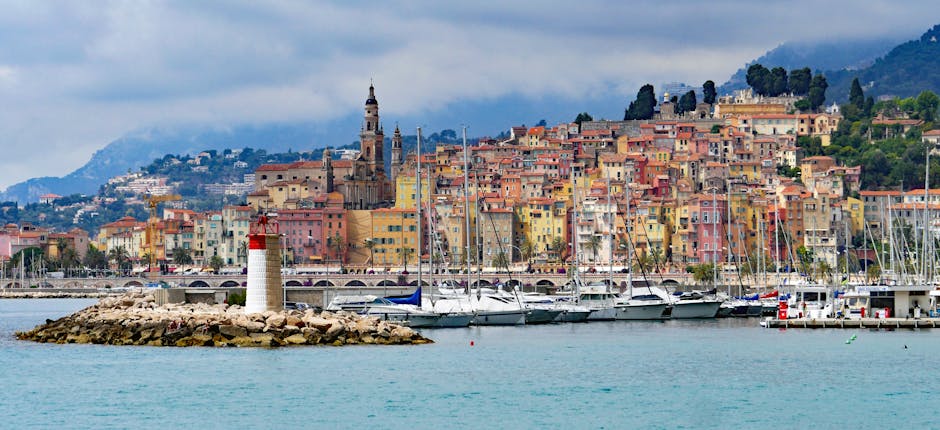 Burgundy
The region of Burgundy is well known for its wines but don't worry if you aren't so clued up on your wines and grapes – there are plenty of online guides like Wine Folly that can help you brush up your knowledge. As this is France's famous wine country, there are plenty of pretty vineyards where you can have your ceremony. This region is also known for its rolling hills and lush countryside so you can be sure you can find a stunning location for your wedding pictures!
Provence
Love good weather? Love great food? Love art? Then Provence is the wedding destination for you! This is the region that inspired many artists, including Monet, Picasso, and Renoir, and it will certainly inspire you to organise a creative wedding day. As it's not too far from the coast, you can also make the most of the fantastic countryside and beautiful coastline.
France is perfect for couples who want to go away for their wedding but don't want to face an expensive and long trip. So, why not start planning your romantic French wedding right now!