It was recently World Book Day, and it got us talking at work about our all time favourite books.
Since I was a child I have been an avid reader. I remember trips out to Stratford-Upon-Avon with my parents would always mean a new Goosebumps or similar book from The Works as a treat. I would have finished it by the end of the day, if not by the end of the journey home!
I am so grateful that my parents instilled a love of reading in me. I must have read thousands of books over my lifetime, but my favourite ones are;
To Kill a Mockingbird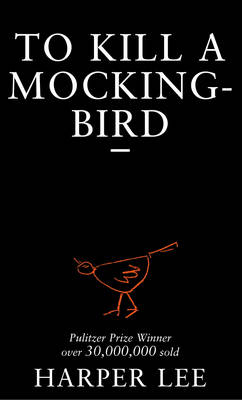 This was mandatory reading at school, but it was not work for me. I fell in love with the story and characters right away, and to this day it remains one of the books that had the biggest impact on me. The themes of racism, human evil and the faith that this can be overcome, were so powerful to my young impressionable mind.
Brief Synopsis: It is hard to summarise such a complex story. In simple terms, the narrator is from the viewpoint of a young girl, Scout, in 1930s Alabama. Her father Atticus defends a poor black man who ultimately is convicted by a white jury. The way Harper Lee tells this tale is so powerful. There is also a storyline with a character called Boo, and Scout learns an important lesson about not judging people who seem different to you.
I have since watched the film version many times, and I recommend both the film and book if you have not come across this incredible story before.
Quote: "They're certainly entitled to think that, and they're entitled to full respect for their opinions… but before I can live with other folks I've got to live with myself. The one thing that doesn't abide by majority rule is a person's conscience."  
2. The Five People You Meet in Heaven
Mitch Albom is another fantastic author. My favourite book is one of his most famous; The Five People you meet in Heaven.
Brief Synopsis: It follows the life and death of a maintenance man named Eddie. In a heroic attempt to save a little girl from being killed by an amusement park ride that is about to fall, Eddie is killed and sent to heaven, where he encounters five people who had a significant impact upon him while he was alive. 
Each person Eddie meets tells a story with a key theme;
Everything happens for a reason
Sacrifices are a part of life
The importance of forgiveness
The power of love
There is always a purpose in life
The story and the way that Mitch writes is so beautiful, and this is a book I recommend all people should read, especially those looking for a deeper meaning in life.
Quote: "Courage is confused with picking up arms and cowardness is confused with laying them down."  
3. Gone Girl
A slight change of pace with this one – a modern day classic.
Brief Synopsis: I won't give too much away – if you like thrillers with lots of twists, complex characters and strong female leads then give this a go!
I consumed this book in a couple of days, and I then went and found all other books written by Gillan Flynn and devoured those too. I loved her other stories (Dark Places & Sharp Objects) as much as Gone Girl, so it was hard to choose which one to feature here. Each story  is led by a dark, complex female lead. This style choice seems so innately feminist I love it. These women are not side characters for the men, they are not perfect or "good". They are real, and twistey, and they are fascinating.
The film did the book quite a lot of justice too (so rarely the case) so if you prefer films to books then check it out.
Quote: "Marriage is compromise and hard work,and then more hard work and communication and compromise. And then work. Abandon all hope, ye who enter."  
What are your favourite books?